Warm days in the sun. Carefree swims in the creek. Cool nights around the campfire.
Is Spring the best time of year to get out and enjoy nature?
Whatever type of wilderness experience you're after this holidays, there's an awesome adventure waiting for you at Glenworth Valley.
Choose to do a little, or a lot – there's something for everyone.
Whether you've been binge-watching the latest series of Yellow Stone and have an inner cowboy ready to be tapped into. Or you would simply love to experience the joy of riding horseback through unspoiled wilderness.
Take the reins and discover Australia's favourite horse-riding destination. Since opening in 1969, word has travelled internationally about Glenworth Valley's spectacular guided tour – and over the years has drawn the likes of David Beckham and Bill Gates for its unique and breathtaking experience.
Fuel your Spring break with a motorised dose of fun and excitement.
Grab a quad bike and learn to ride off-road through over 15km of spectacular wilderness trails. Before arriving at a purpose-built circuit – where a series bends and curves are ready to be handled (if you're feeling up to it!)
Voted as one of the regions best experiences, Quad Biking won't disappoint.
Glenworth Valley is not like a caravan park. Ecology and sustainability are at the heart of what we do.  
Set amongst stunning natural scenery, feel the freedom to sprawl out and choose your own spacious, unpowered camp site from over 200 acres of wilderness. Enjoy carefree swims in watering holes before prepping a delicious dinner. Relax under twinkling country stars – that are as clear as anywhere in the world – and kindle a campfire for the evening.
This is a getaway that will leave you refreshed and reconnected with your loved ones.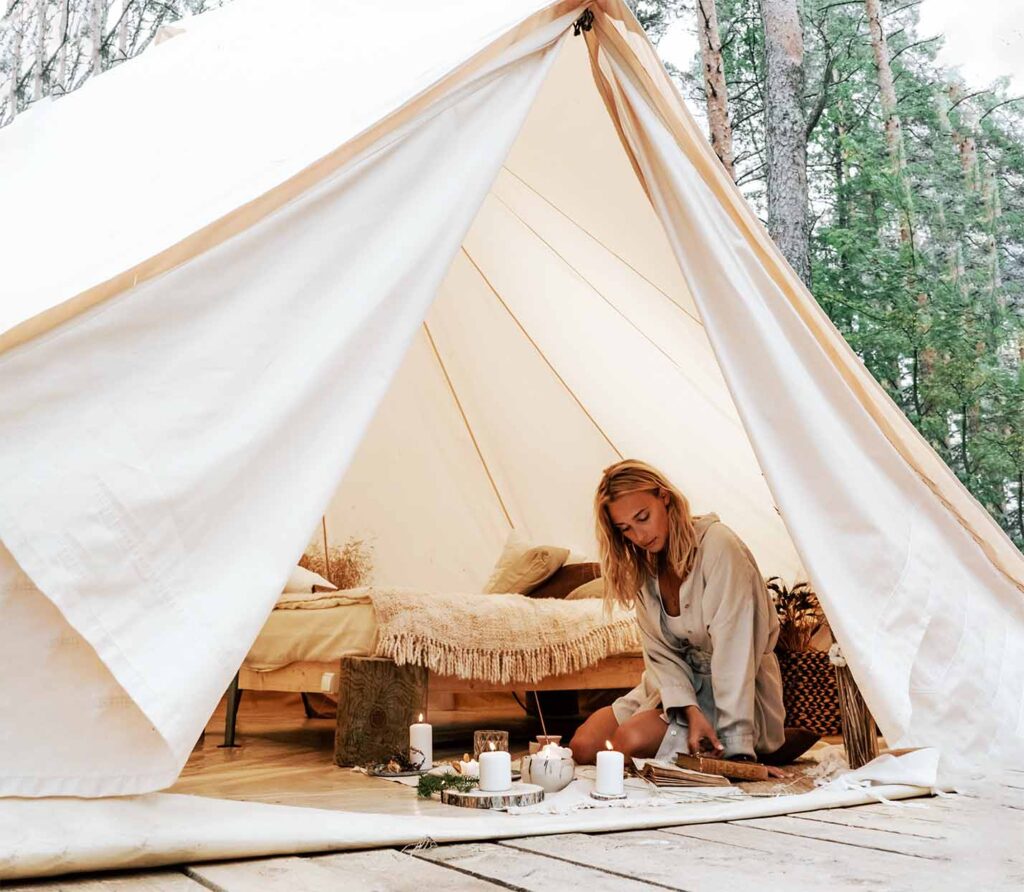 From social media influencers to regular families, discover what all the craze around Glamping is.
Enjoy all the fun of a camping getaway – but packed with cosy comforts. Enjoy stylish and spacious tents with all the bells and whistles, such as including soft, fluffy mattresses, linen sheets, solar lighting and more.
Your dreamy set up is waiting for you…
Be among the first to meet the newest member of the Glenworth Valley family – Baby Dougie the Scottish Highland.
A super cute bundle of joy, Dougie is settling in to the petting farm  – and is looking forward to making new friends this Spring.
Drop by, and give Dougie (and the other animals!) a pat and scratch – it'll make their day.
Interested in visiting just for the petting zoo? Grab a day and picnic pass for as little as $10p.p
If you're trying to get the kids of their screens (and outdoors!) this Spring, Laser Skirmish may just be the activity for you!
In a shoot-em-up video game brought to real life, load up with laser guns and take on family and friends over 2 action-packed battles.
It's just like paintball, but without the bruises and tears.
Can you rise above enemy fire to claim victory?
Level up your next get together with friends with all the hilarious fun of axe throwing.
Take a hatchet, embrace your inner-viking and learn to hurl it into a target with the help of experts. Before turning up the fun with friendly competitive challenges that decide who is the ultimate axe-throw master.
Bucket-loads of laughter is guaranteed.
The horseback adventure of a lifetime. And an Australian experience like no other.
Gather your friends and muster a herd of cows and bulls through Glenworth Valley's spectacular creeks and paddocks.
A complimentary BBQ back at the homestead tastes all the better when you know you've earnt it with an honest morning's work.
Suitable for first-time horse riders and upwards. Available on select dates only.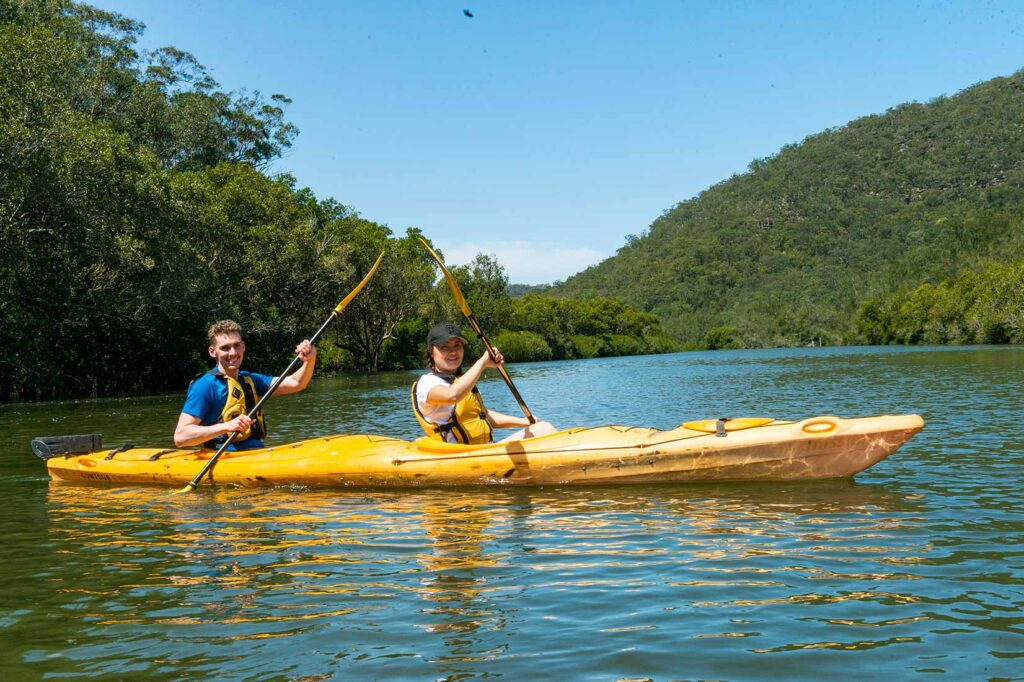 Back by popular demand. Glenworth Valley's ultimate day out on the water returns this Spring for select dates only.
Depart from Woy Woy on the Central Coast and explore the scenic, sheltered riverways of Brisbane Waters. You'll visit marvellous local oyster farms while soaking in spectacular natural beauty. Before taking a break and relaxing on a secluded beach for a fresh seafood picnic.