Drift into complete relaxation as you paddle through tranquil wilderness on Glenworth Valley's guided eco-kayaking tour.
With the help of friendly guides, get to know iconic historical artefacts and an incredible diversity of wildlife. All while you watch beautiful Popran Creek grow into an open river connecting with the Hawkesbury waterway.  
Suitable for beginner through to experienced paddlers, this tour travels approx. 5km return at a slower pace, making it the perfect get together for family and friends looking for a calming day out on the water.
Just 20 minutes from Gosford & Hornsby, Glenworth Valley is right on your doorstep.
Perfect for day trips and family getaways alongside corporate groups, school groups and more.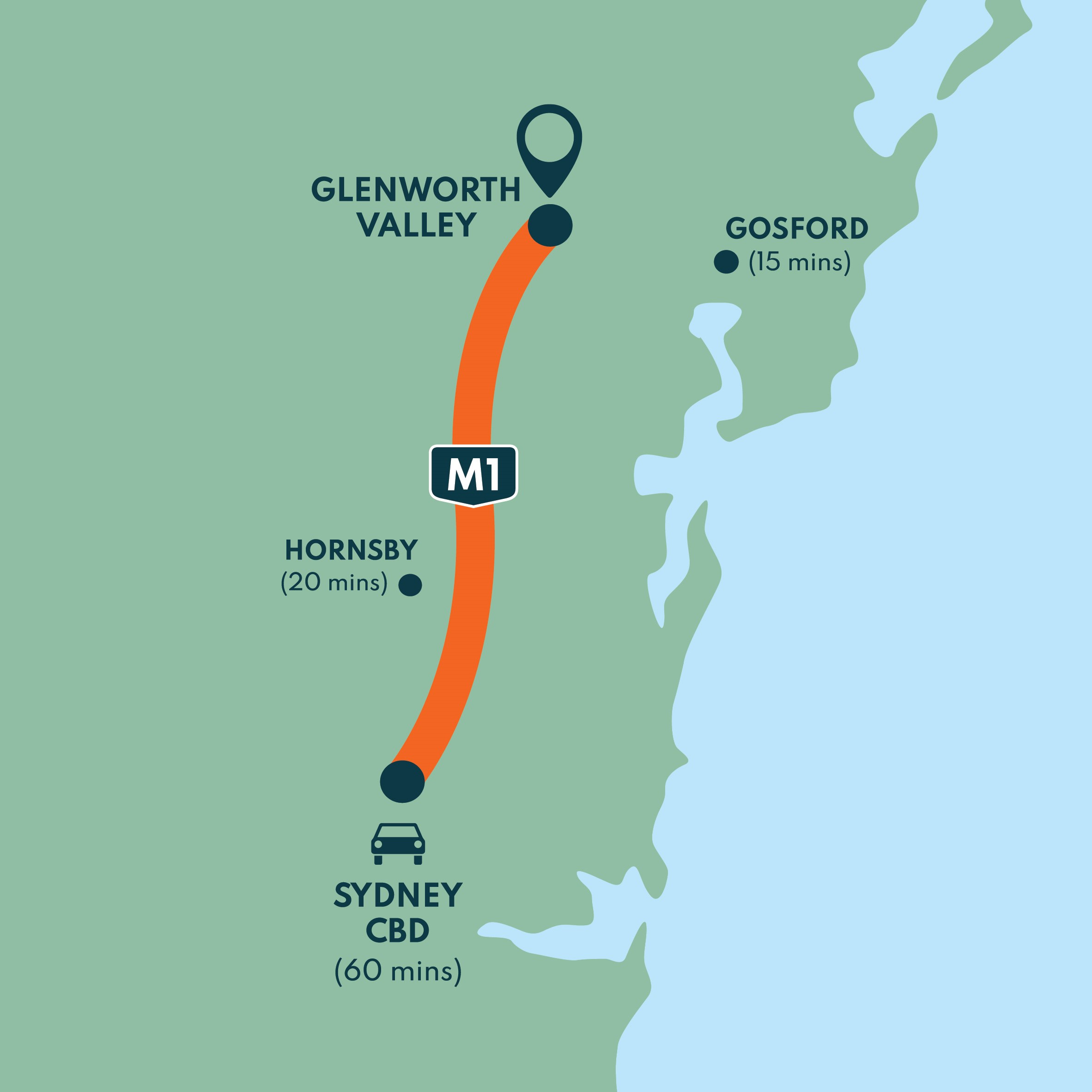 An inland tour, kayaking at Glenworth Valley is through beautiful, relaxing waterways without waves or currents.
You'll be able to sit back and soak up the views without worrying about tipping over or having to handle rough water.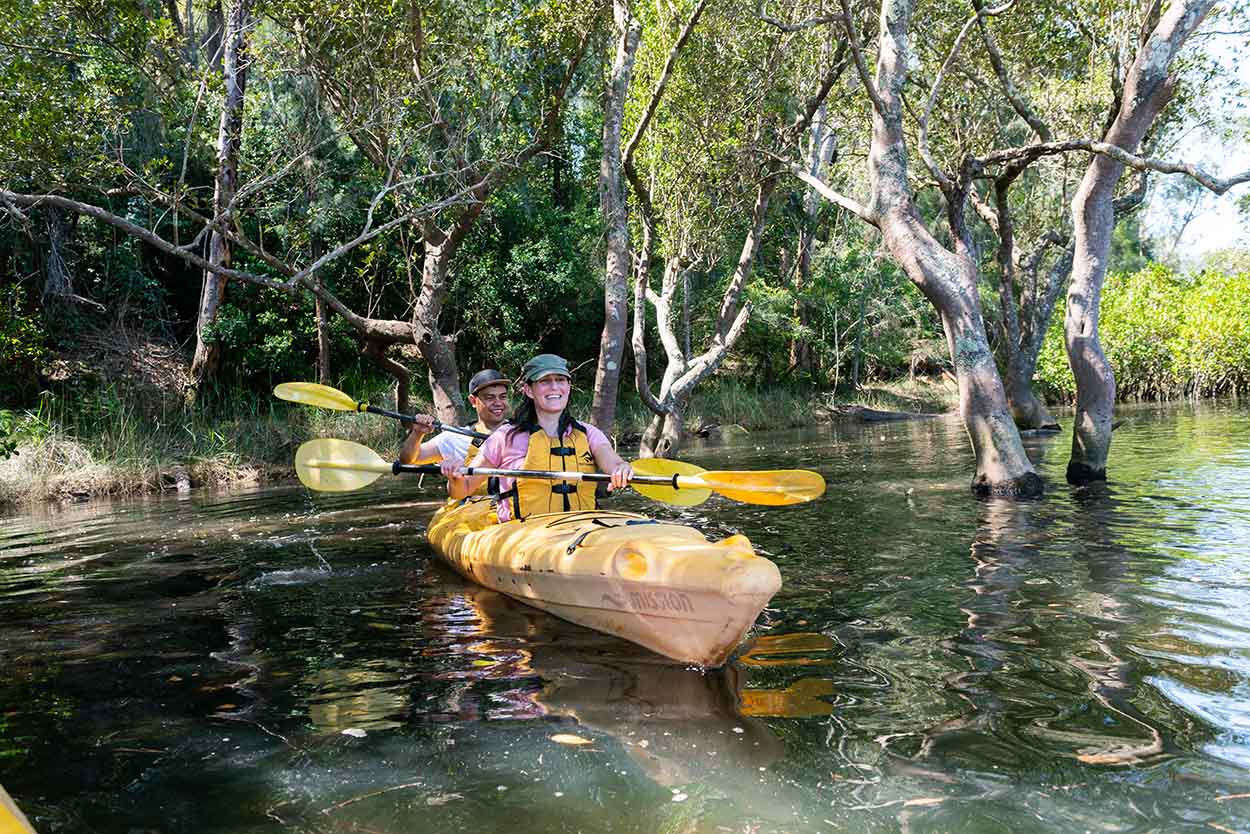 Grab a partner and paddle downstream in one of Glenworth Valley's double kayaks.
With a long & stable shape, large paddles and extra buoyancy, they're perfect for beginners and first timers through to experienced kayakers.
Double kayaks really are double the fun.
Ages: 7 years +
Weight limit: N/A
Experience: None required
Type: Guided tour
Price: From $80pp. Book today and save with off-peak pricing.
Includes: Kayak, paddle, PFD, guide, instruction.
Available: Daily. Walk-ups accepted. However, many tours sell-out in advance and pre-booking is recommended.
Check in: 9:30am & 1:30pm
Start time: 10am & 2pm
Duration: 2.5 hours
Hire your own double kayak and explore Glenworth Valley's riverways at your own leisure.
Available for $130 per day.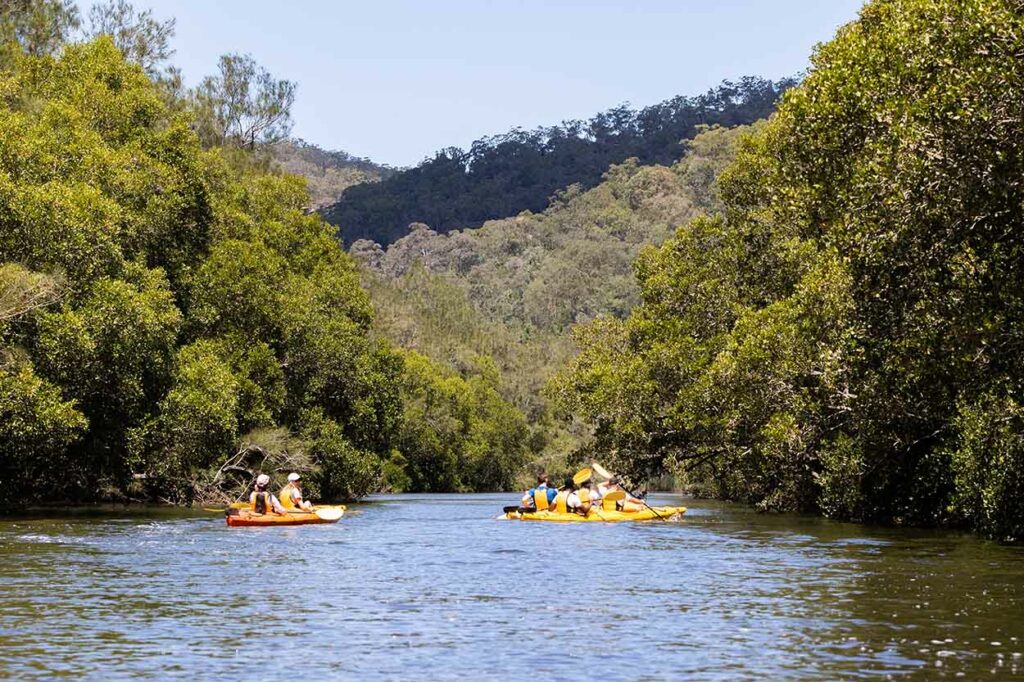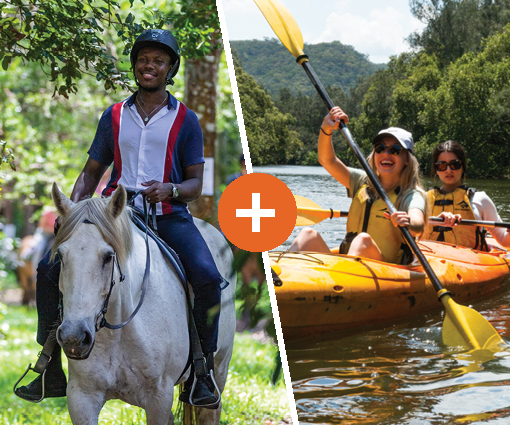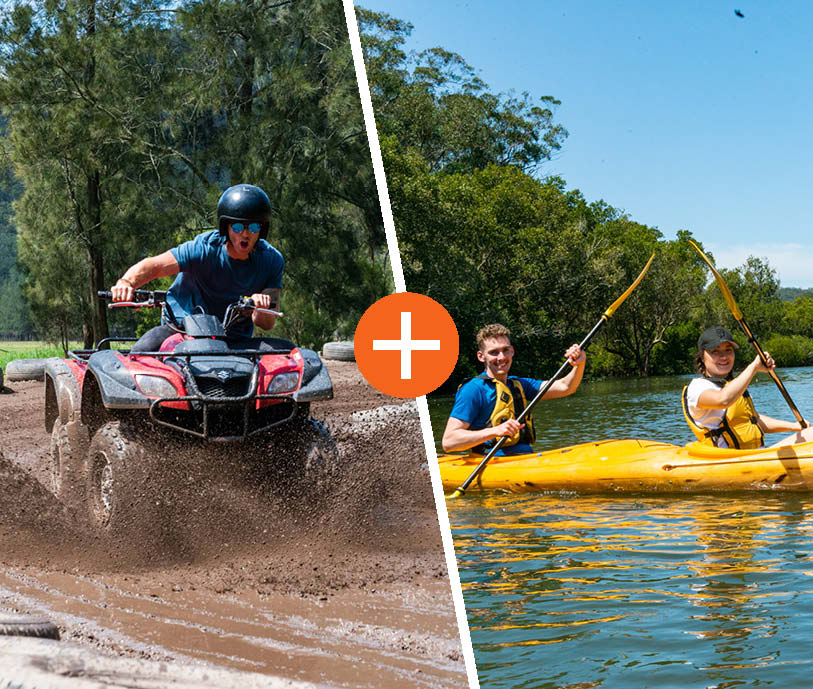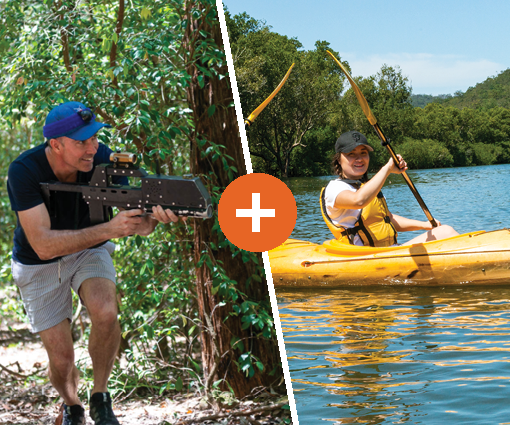 laser skirmish & kayaking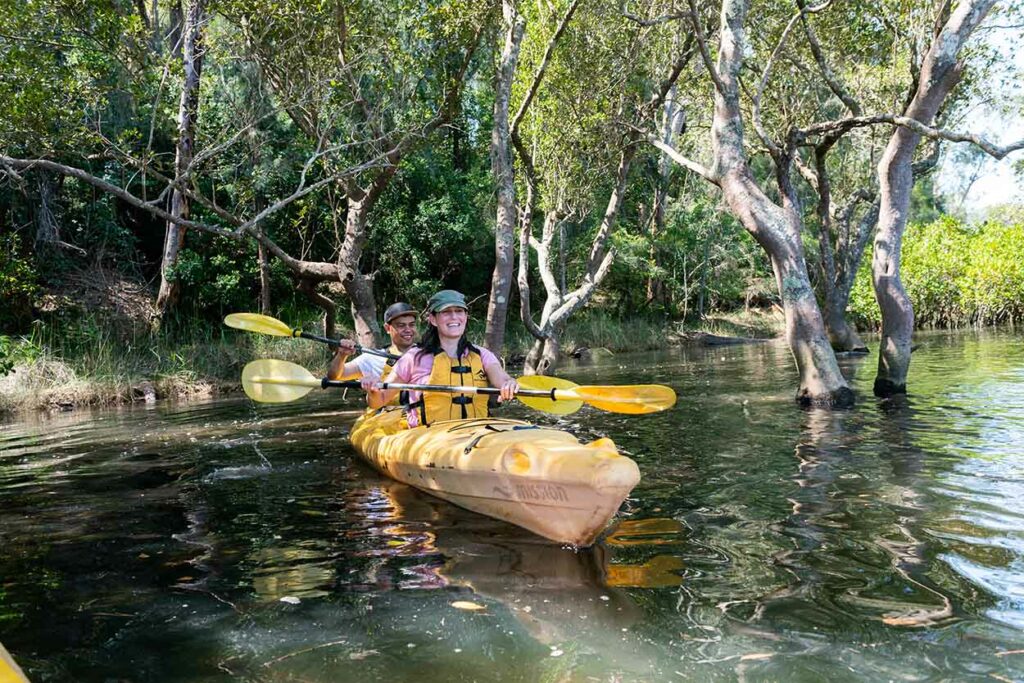 is kayaking easy for beginners?
Kayaking is very easy. Only basic coordination, balance and fitness is required to paddle a kayak and it is commonly picked up by people of all ages within minutes. Plus with the help of a friendly Glenworth Valley guides to launch your craft, the whole experience is a breeze.
what to wear when kayaking
You're going to get at least a little wet when kayaking. It's best to embrace the water and get ready for a refreshing and cooling splash by wearing swimmers and water-suitable clothing. Light boardshorts and shirts or rash vests are perfect, and thongs, old joggers or crocs are useful when launching. It can also be helpful to cover up with longer sleeves or shorts if you're hoping to minimize your sun exposure.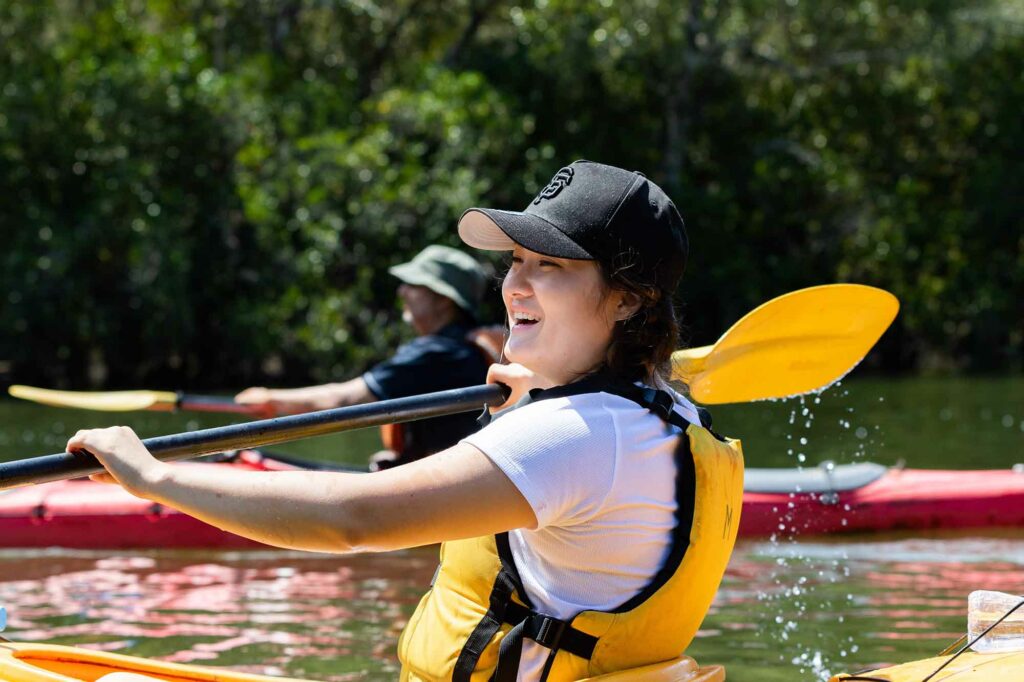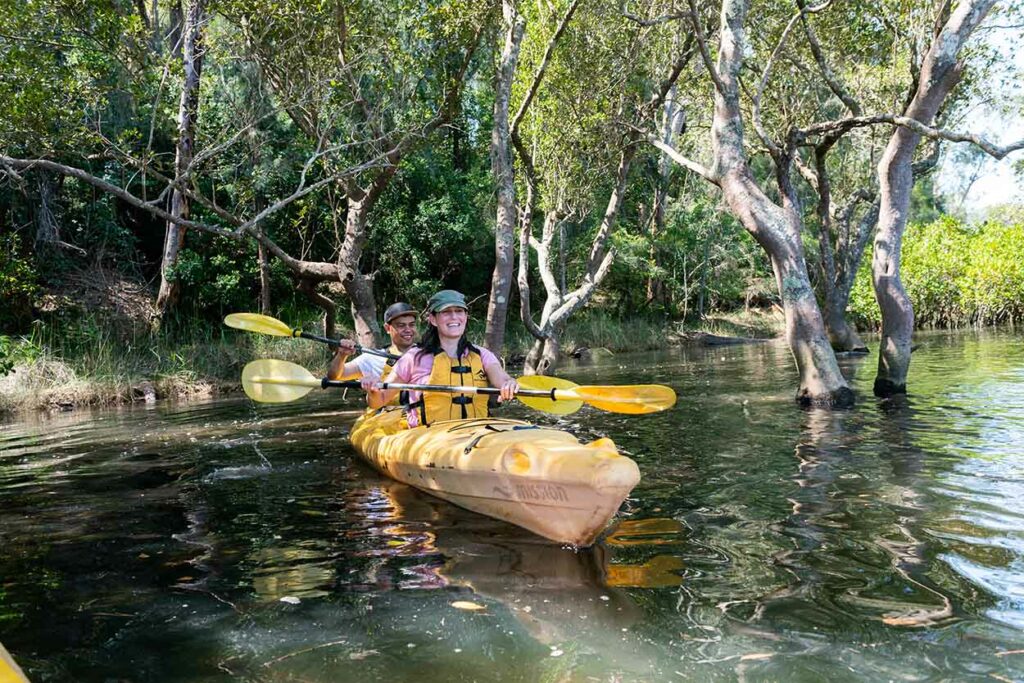 With a wide base, buoyant shape and closed deck, kayaks are extremely stable. If they do manage to flip, it's also extremely easily to roll them back over so the craft is once again upright and above water.
awesome group day out for
corporate events & parties
Bring team members or delegates together for a morning full of fun and excitement with laser skirmish in Glenworth Valley's unique wilderness.
Perfect for building teamwork, your staff or group members will form new bonds as they work together under enemy fire to fight their way to victory.
Plus with a spectacular onsite events center and catering formal or casual as you prefer, you'll relax into a hearty lunch or dinner with a spectacular wilderness view sharing stories from your team day out.
Be in touch with a venue coordinator to arrange your event today.