Start your engine, take the handles and get ready for unlimited excitement on Glenworth Valley's quad biking tour.
Ride off-road through over 15km of spectacular wilderness trails. Discover serene natural landscapes whilst learning to handle the bends and curves of the track on your 4-wheeled machine.
With friendly guides and a purpose built circuit, it's no wonder Glenworth Valley's Quad Biking Adventure is rated in the 'Top 10 Things to Do In Sydney'this weekend.
Just 20 minutes from Gosford & Hornsby, Glenworth Valley is right on your doorstep.
Perfect for day trips and family getaways alongside corporate groups, school groups and more.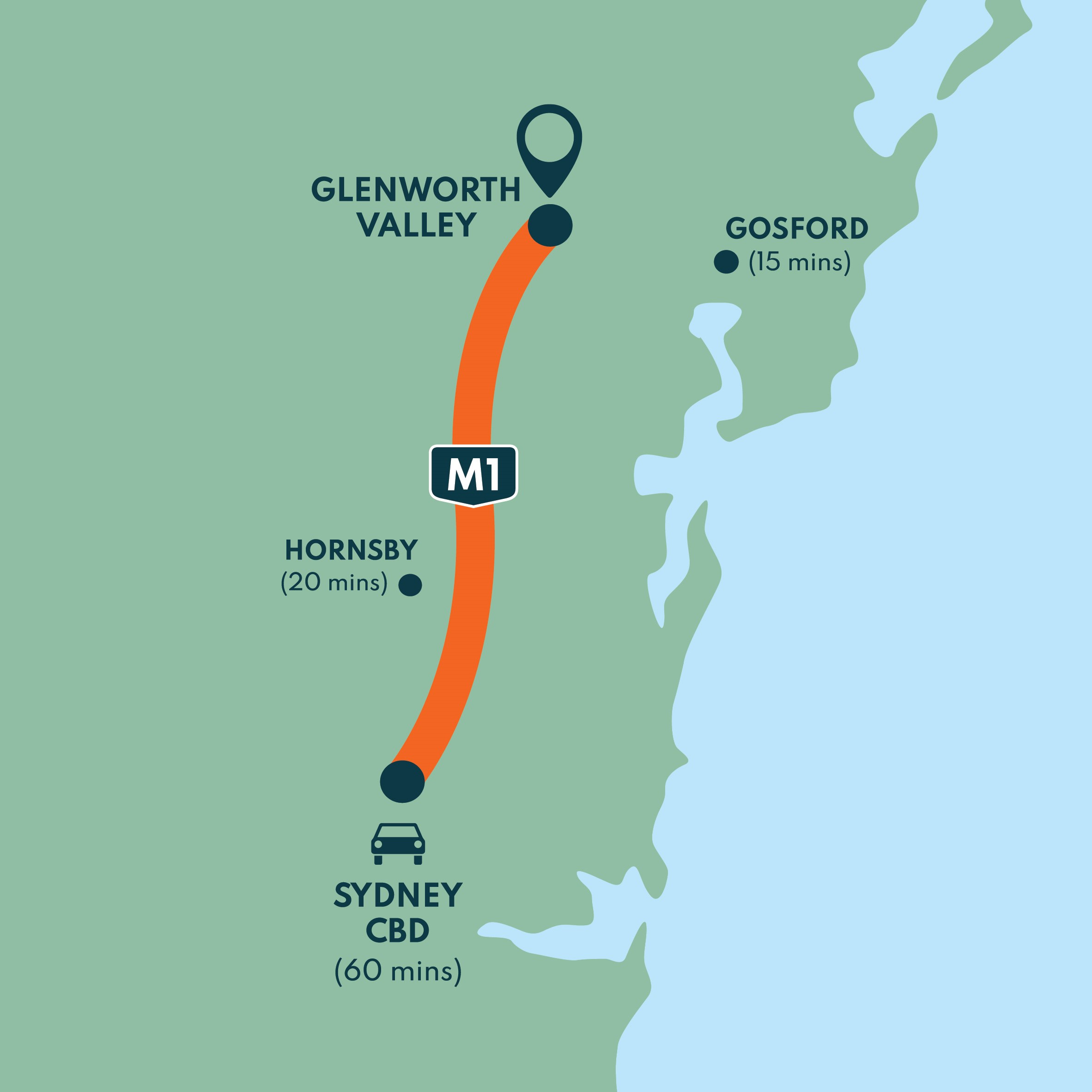 First up, learn to ride your bike with guided training in a safe yard setting. With automatic gears, responsive steering, a thumb accelerator and 250cc of power, you'll have it mastered in no time.
Next, hit the trails and enjoy a scenic wilderness ride over rolling hills and wide-open paddocks. Feel the wind on your face as you splash through creeks and explore unspoiled bushland.
Next, hit the trails and enjoy a scenic ride over rolling hills and wide-open paddocks. Feel the wind on your face as you wind through bushland and explore unspoiled wilderness.
Finally, head to a purpose-built quad biking circuit. If you're feeling up to it, handle the turns and bends of the track with your friends. You won't be able to wipe the smile off your face. 
Glenworth Valley uses 250cc, automatic quad bikes with a thumb-press throttle, control steering and responsive brakes.
Whether you are a first timer or experienced quad rider, these bikes are perfect for exploring bush trails and taking curves on the track.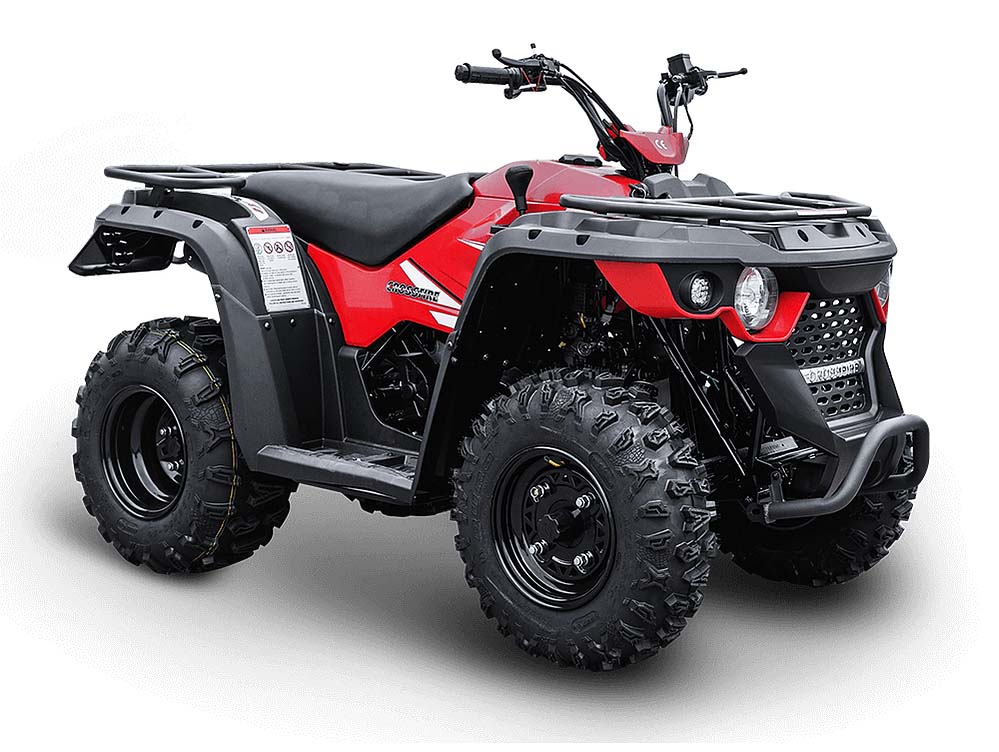 ✔ 250cc of power
✔ Automatic gears
✔ Thumb throttle
✔ Perfect for all ages 12+
✔ Responsive steering
✔ Elevated wheels for off-roading
✔ Hand grip brakes
✔ Built-in safety features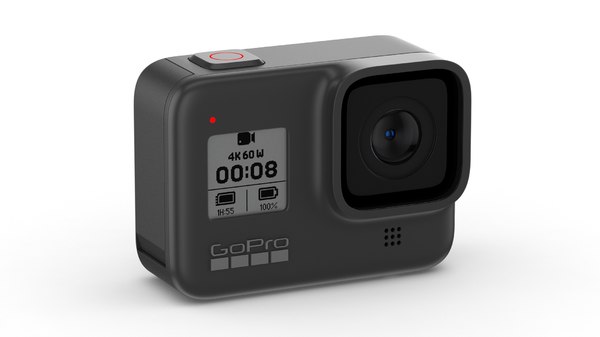 Share your adventure with family and friends. Recording and reliving your day out couldn't be easier with a GoPro.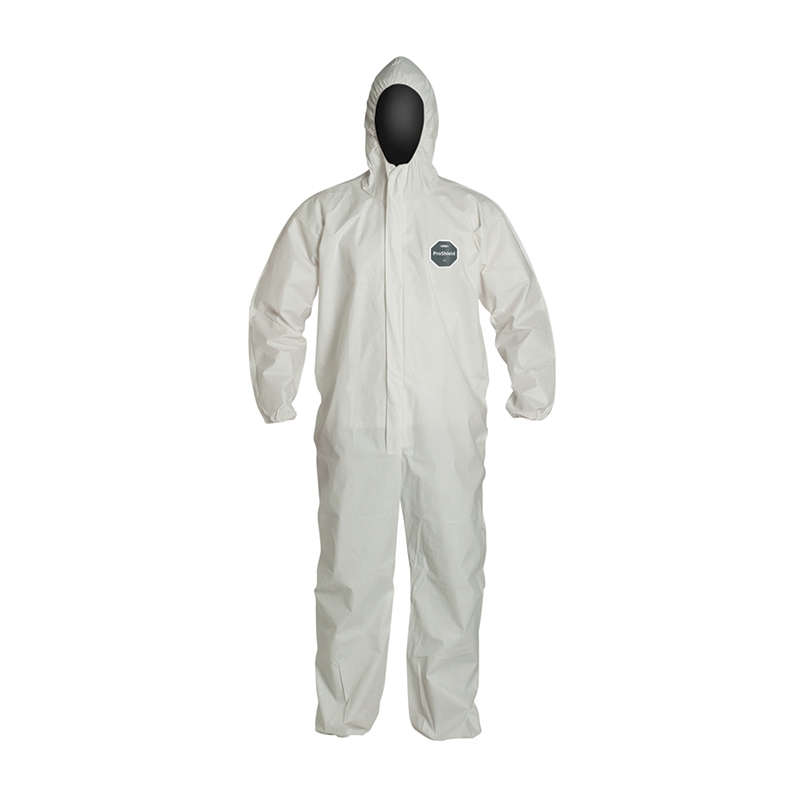 Completely protect your clothes and skin with weather-proof and water-proof coveralls.
Ages: Minimum age is 12 years. Riders aged 12-16 years must be accompanied by a participating adult on the tour.
Experience: None required. No license required.
Type: Guided tour
Price: From $115pp.
Includes: Quad bike, guide, instruction.
Extras: Helmets are compulsory for all riders. Helmets can be hired for an additional $7 fee GoPro, Coveralls, T-Shirts and Wet Weather Ponchos may also be hired/purchased.
Available: Daily. Walk-ups accepted. However, many tours sell-out in advance and pre-booking is recommended.
Check in: 30 minutes prior
Start time: 8:30am, 9:30am, 10am, 11am, 11:30am, 1:30pm, 2pm, 3pm & 3:30pm
Duration: 1.5 hours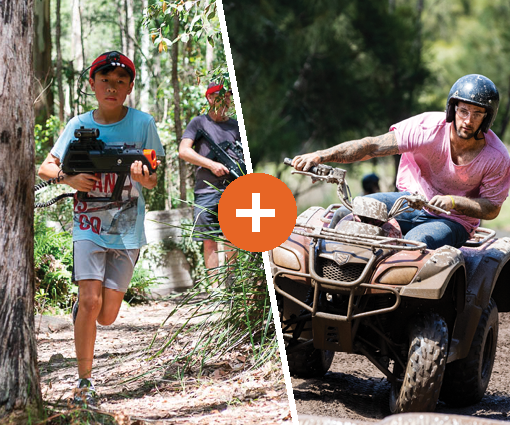 quad biking & laser skirmish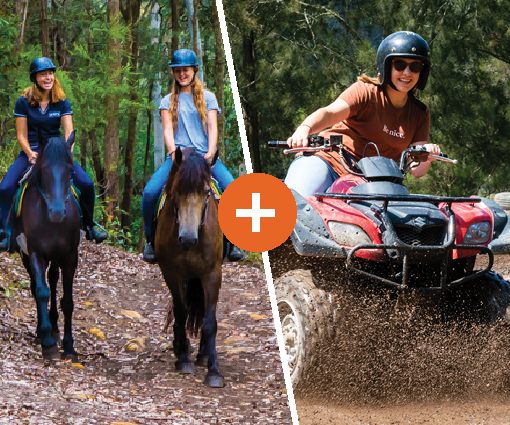 horse riding & quad biking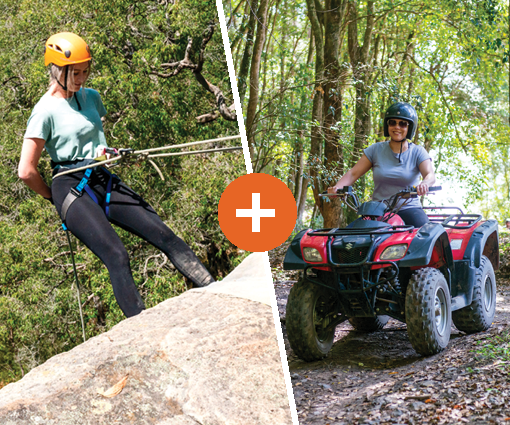 the perfect group day out
corporate events & parties
Deliver an intensive blast of fun at your next corporate or social meet-up with an unforgettable quad biking session.
It's a novel experience that leaves staff, delegates and attendees charged with excitement and filled with refreshed connections.
Plus with delicious catering and a spectacular onsite events centre, you can top it off with food and drinks formal or casual as you prefer – from a team BBQ to Michelin-star dining experience.
Contact a dedicated venue coordinator to arrange your event today.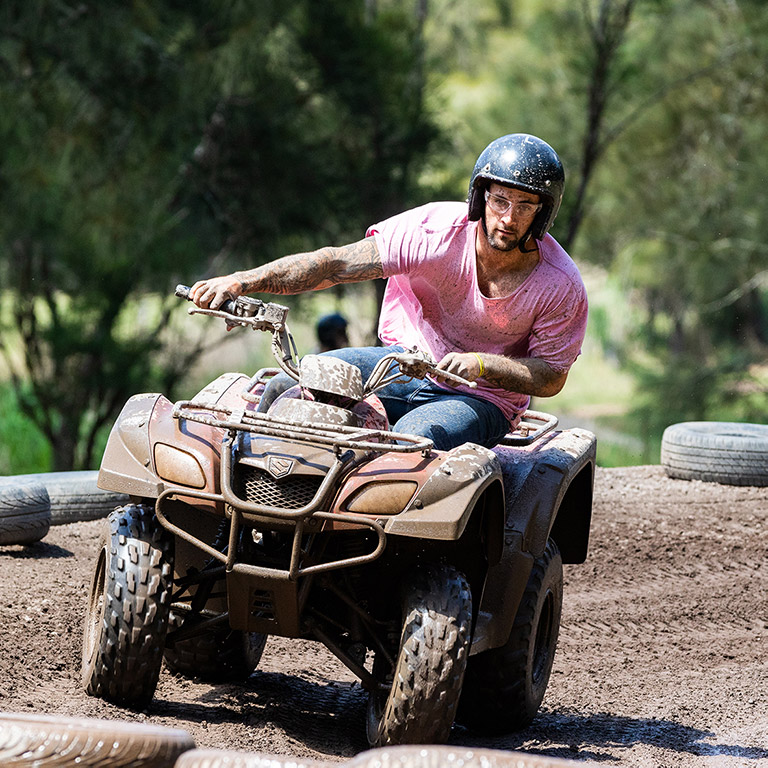 A quad bike is a motorised, 4 wheeled vehicle built for off road driving. With extra suspension and an elevated platform, it's perfect for exploring Australia's iconic wilderness and discovering bushland trails with friends. Splash through creeks and handle winding trails on Glenworth Valley's wilderness tour and you'll discover why it's rated in the top 10 things to do in Sydney.
Does splashing through pristine creeks and winding through unspoiled bushland on an off-road machine with your family and friends sound like your kind of weekend?
If you have a love for outdoors and a keenness for adventure, Glenworth Valley's quad biking tour won't disappoint.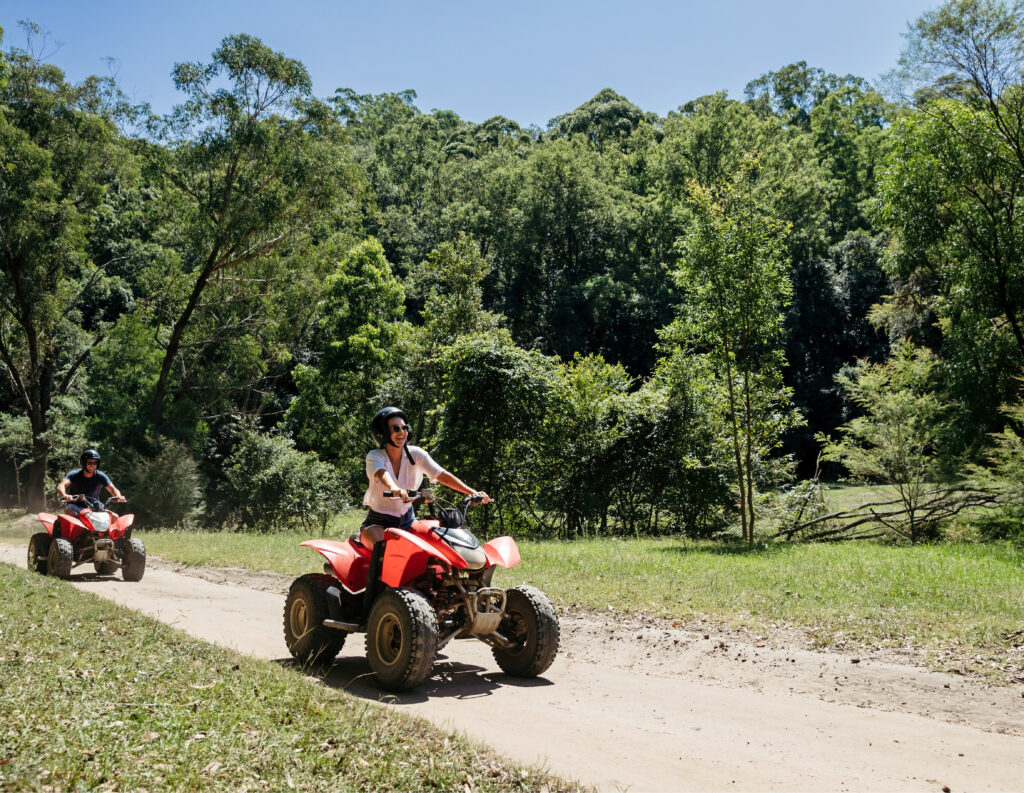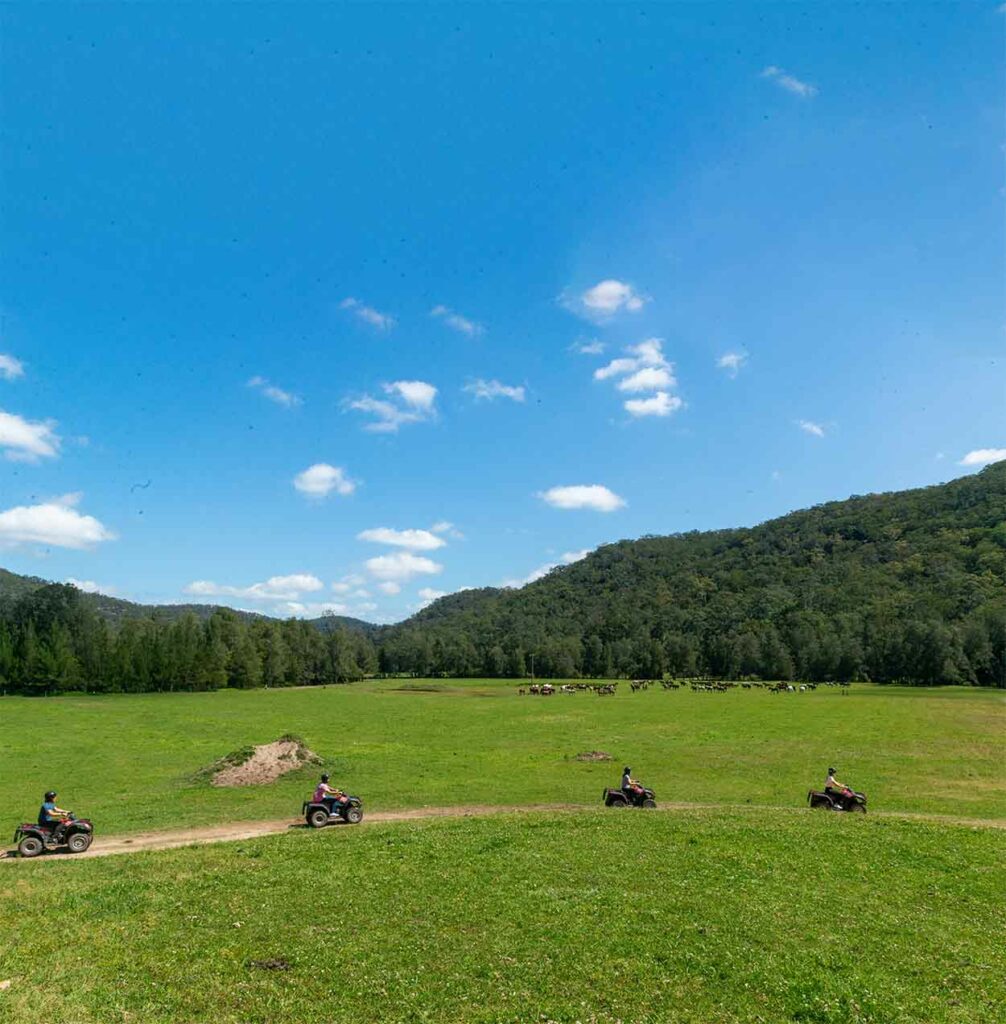 where can you quad bike in sydney?
Few places permit quad biking in and around Sydney.
Most national parks and wilderness areas have strict bans and policies regarding motorized vehicles of any size – meaning quad biking is strictly prohibited. 
For a true wilderness experience, Glenworth Valley's tour is second-to-none for natural and serene landscapes that will have you awe-inspired as you ride along its endless trails. 
what to look for in a quad biking helmet?
For a truly safe quad biking experience, make sure your quad biking helmet is approved by Australian Standards with a certified label. These are available on all quad biking tours at Glenworth Valley.