for businesses small & large
Whether you're bringing to life a festive corporate meetup with fine dining and drinks in an impressive function centre.
Or  making an unforgettable team day out for your small business with quad biking, horse riding or another awesome experience.
Your 2023 Christmas Party at Glenworth Valley is set to leave a lasting impression on your attendees.
● 10-40 Guests
● Enjoy group horse riding or quad biking
 (or any other Glenworth Valley experience)
● BBQ's and casual catering
● 30-500+ Guests
● Micheline Star Catering & Fine Dining
● Function Room Venue Hire
● Plus Endless Customisation
outdoor team adventure activities
8 awesome work party ideas
Get away from the office, breath in the fresh air and get ready for a Christmas get-together that your team will never forget.
With 8 awesome wilderness experiences to choose from, there's something to suit every group at Glenworth Valley.
Delicious casual catering and drinks packages also available.
A favorite for offices & groups that will come alive with a dose of fun and excitement.
Ride off-road through over 15km of spectacular wilderness on 4-wheeled machines. Before heading for laps around a purpose-built circuit – where you'll learn to ride bends and curves of the track.
This is an experience your team will be talking about for years to come.
Nothing ignites fun and laughter like embracing your inner cowboy or cowgirl.
Let your team discover the joy or horse riding at Australia's favourite guided tour – which over the years has drawn the likes of David Beckham and Bill Gates.
Please note that for horse welfare there is a 100kg weight limit for horse riding.
Can your team rise above enemy fire to claim a victory against the odds?
Laser skirmish is all the team fun & excitement of paint-ball – just without the bruises. Plus in a unique and thrilling bush battleground, it brings to real life all the fun of online gaming.
Your team will return to work filled with refreshed bonds, and teamwork.
Like a game of pub darts – just bigger, better, outdoors and twice the fun.
Challenge your team to axe-throwing, and see who has rises to the top with the sharpest aim in this novel and refreshing group activity.
Laughs and good times are guaranteed.
For the team that needs to relax and refresh. A morning out on Popran Creek's tranquil waters will transport you a million miles away from the stresses of everyday life.
Paddle downstream through the most spectacular natural wilderness as native wildlife line the riverbanks either side of you. With the help of friendly guides, learn about historical artefacts you'll spot along the way.
For the team that needs to challenge their comfort zones or boost their confidence.
Let expert guides train you to safely scale a 20 meter vertical cliff descent. With professional assistance, you'll be amazed at how quickly you level up your confidence and skills – all while soaking in incredible views from the highest point of Glenworth Valley.
No task will seem to daunting after your team has completed abseiling. 
Is delicious seafood and stunning views a staple of your groups annual Christmas get-together?
Take it to another level of fun with a Seafood Kayaking Tour across Brisbane Water's spectacular riverways. Stopping off at local Oyster farms, you'll follow a stunning, guided tour of the regions fresh seafood producers before settling in for a delicious picnic lunch on a secluded beach.
Suitable for paddlers with a moderate level of fitness, covering a total of 10km at a leisurely pace.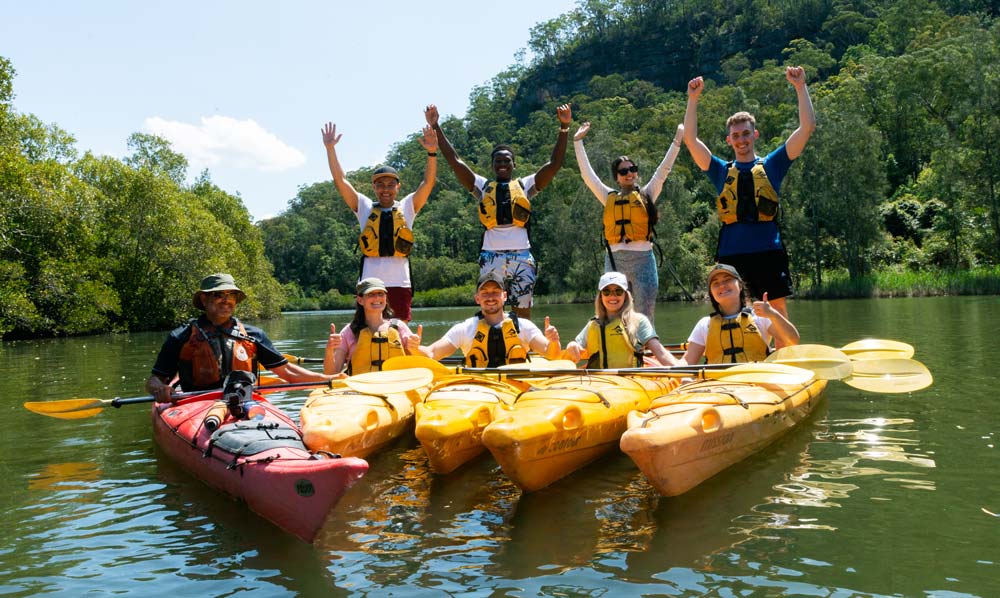 The horseback adventure of a lifetime. And an iconic Australian experience.
Treat your team to a Cattle Drive Ride and muster a herd of cows and bulls through creeks and wide-open paddocks.
A BBQ tastes all the better when you know you've earnt it with an honest morning's work.
Suitable for first-time horse riders and upwards. 
casual bbq's, lunches & dinners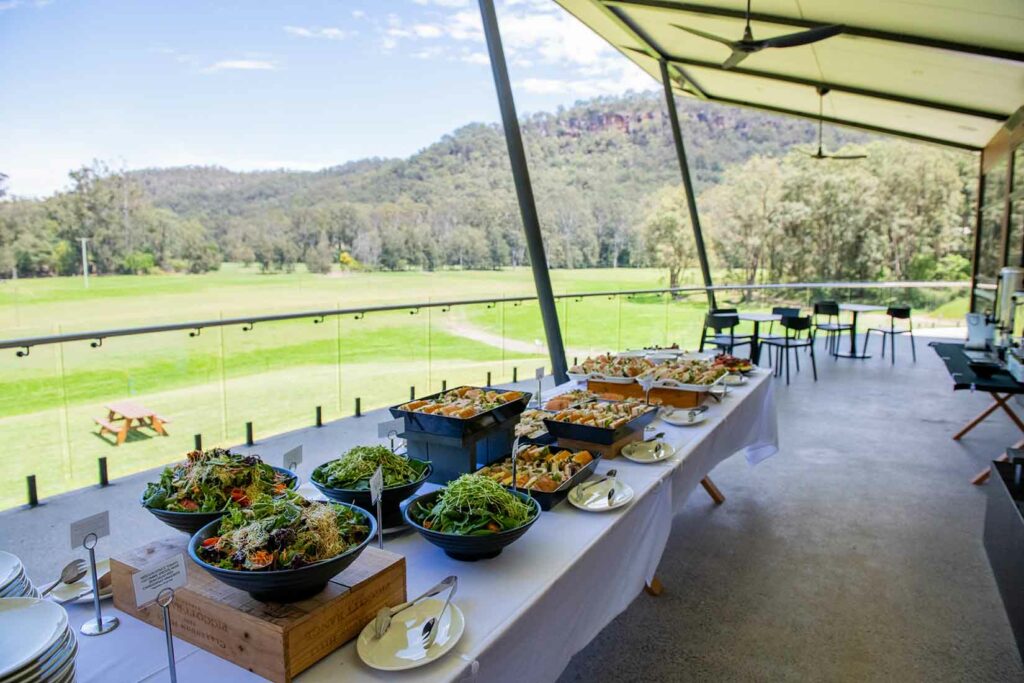 Wind down from your unforgettable morning with a casual BBQ lunch or delcious catered meal.
Bar and drinks packages also available.
Catered packages begin at 10+ people.
Picture an event that represents your business and its people, and it can be brought to life in spectacular style at Glenworth Valley.
From sophisticated functions in a classy corporate venue with fine dining and incredible views. To marquee events amongst nature, private festivals, team bonding challenges and more.
Glenworth Valley's spectacular wilderness destination provides a blank canvas for whatever you have in mind.
australia's top companies
Australia's top companies know the secret.
Get outdoors, breathe in the fresh air and watch your team come alive in a spectacular wilderness setting.
Views that can't be matched. And an elegance that's sure to impress.
Gather your guests in Glenworth Valley's spectacular Valley Events Centre where floor-to-ceiling glass windows lookout over a serene and inspiring wilderness setting.
Take your seats around handcrafted blackbutt tables for a catered, fine dining experience. And relax to the crackle of a fire from the statement fireplace.
All before taking a drink and making your way onto the expansive balcony for a breath of fresh, country air.
This venue creates the perfect balance of class and cheer for your delegates.
With Michelin-Star food & beverage delivered by international Executive chef Mario Schwallie, your delegates will be treated to a memorable food experience that will be reminisced about for years to come.
Formal, casual, cocktail, canape or plated – there's a package to suit your event needs.
Equipped with an industry-standard audio-visual arrangement, the Valley Events Centre transforms into a refreshing and practical conferencing space customisable to any need.
With 2 spacious floors, an expansive balcony, stunning views, convenient accessibility and a dedicated events team, your unique requirements will not be left unmet.
With a dedicated team of events specialists and endless space for you to transform, the options for your Christmas party are truly limitless.
Have something else in mind? Contact us to bring it to life.
Bring your team together for a spectacular night under the stars with the comforts of a cosy, luxury Glamping.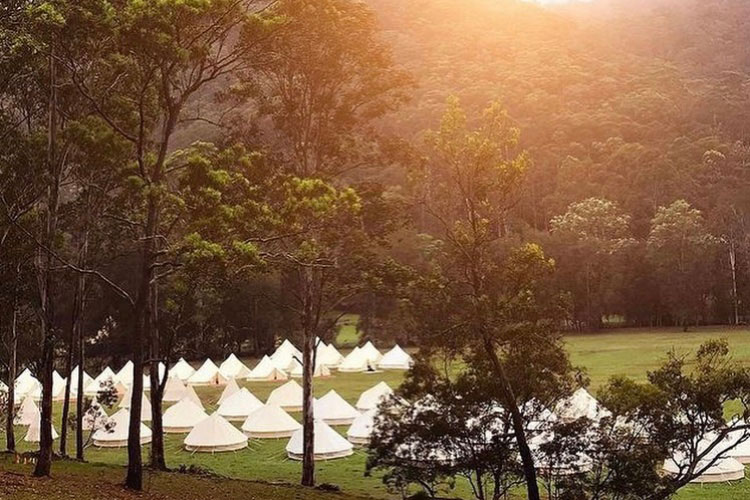 Build bonds & relationships with a bespoke team challenge that leaves a lasting impression on your attendees.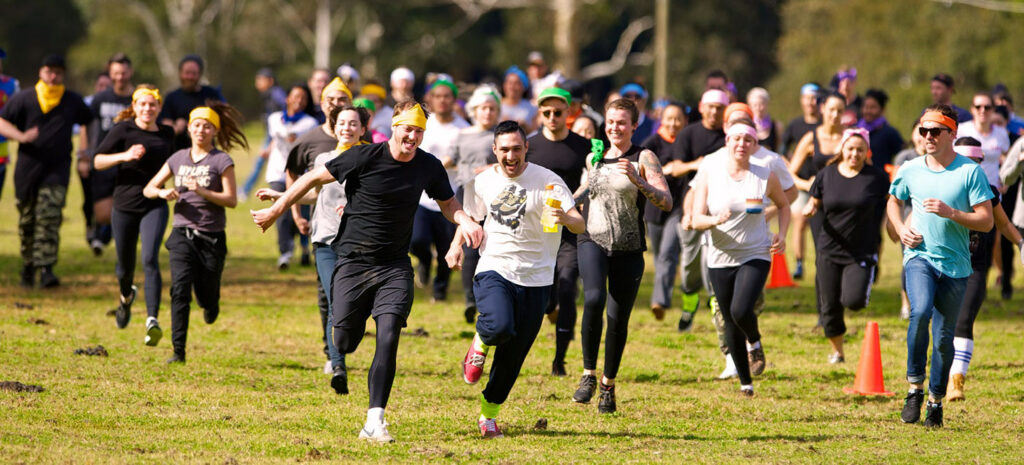 food trucks & marquee tents
Create your own unique and fitting party atmosphere that will be talked about by delegates for years to come.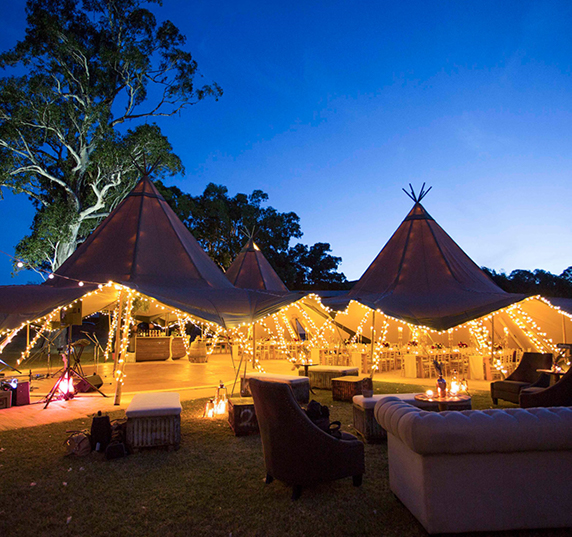 sydney, central coast & newcastle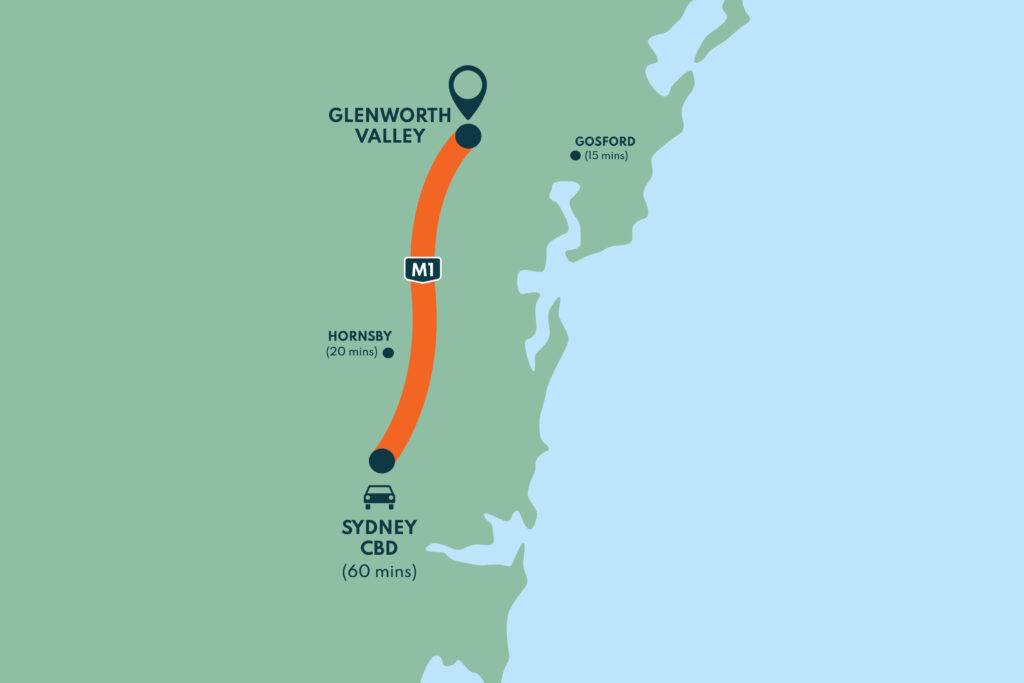 Glenworth Valley is on your doorstep – just 20 minutes from Gosford & Hornsby and 60 minutes from Sydney CBD.
Enjoy drinks without worrying about how to get the team back to public transport hubs or accessible areas. 
Available from Sydney CBD, Hornsby, Newcastle & Gosford.