All the joys of your favorite video game is brought to life in Glenworth Valley's laser skirmish adventure.
Pickup shooters and make your way through an unspoiled bush setting as you collect points by landing shots on an enemy. 
It's just like paintball – but without the bruises and tears.
Can you rise above enemy fire and take your team to victory?
There's only one way to find out – try laser skirmish this coming weekend or school holiday season.
Just 20 minutes from Gosford & Hornsby, Glenworth Valley is right on your doorstep.
Perfect for day trips and family getaways alongside corporate groups, school groups and more.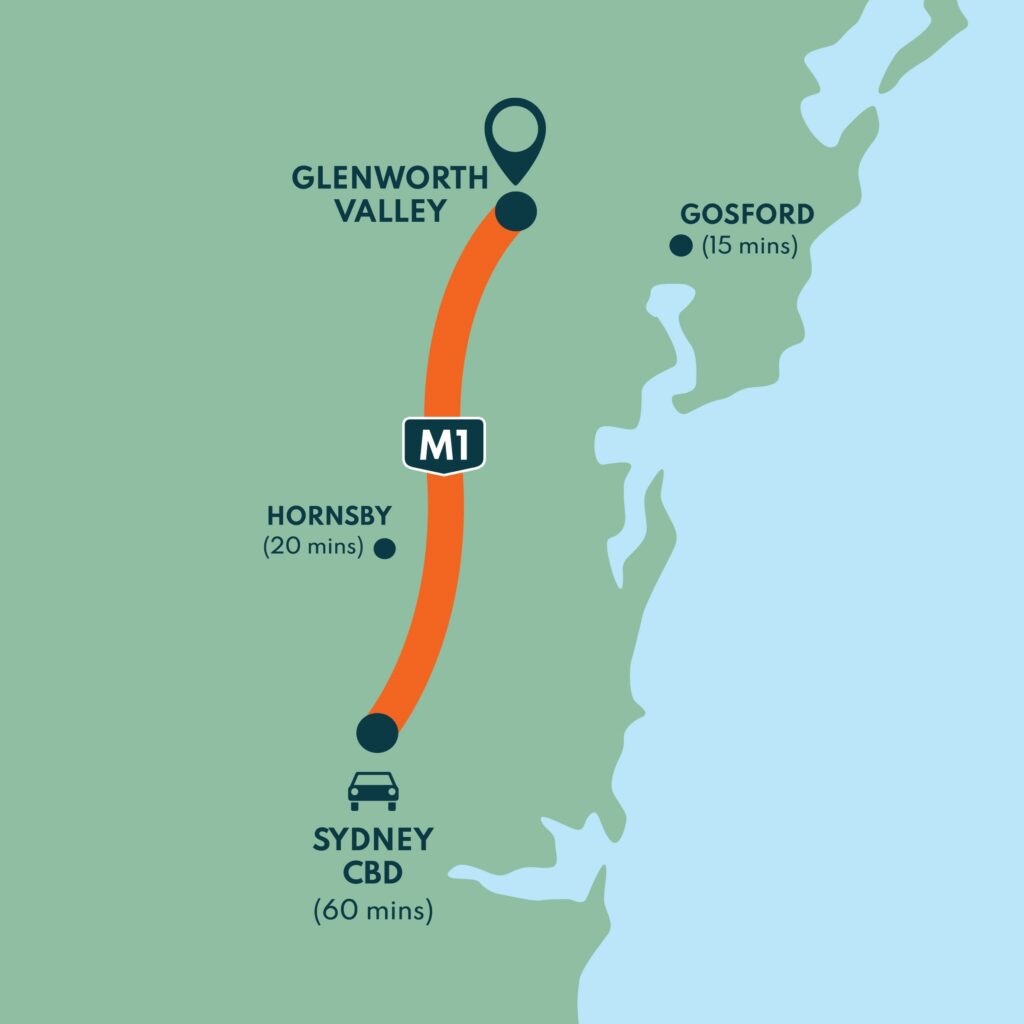 The classic laser skirmish shoot-em-up.
Form a dream team among family and friends and take out the enemy one at a time.
When the countdown finishes, the team with the most shots landed wins.
Will you be the combat champion?
Work together with your team mates to fight your way to the centre of the battle field – where a beacon sits as a target. Shoot the beacon to earn possession, and fight off the enemy to maintain control.
Watch out – if you get hit by an opponents shot, you'll have to head back to home base (loosing your chance to protect the beacon).
When time's up, the team that has had control of the beacon for the longest amount of time lays claim as the domination champions!
Glenworth Valley laser guns use harmless infra-red light that is picked up with headband receptors – meaning no pain when being shot and no big nasty bruises over the coming days either.
Laser Skirmish is all the fun and group excitement of paintball, just without the tears.
Ages: 7 years +
Weight limit: N/A
Experience: None required
Type: Guided experience
Price: From $77pp.
Includes: Guide, Instruction, camouflage clothing.
Available: Daily. Walk-ups accepted. However, many tours sell-out in advance and pre-booking is recommended.
Check in: 9:30am, 1:30pm
Start time: 10am, 2pm
Duration: Up to 3 hours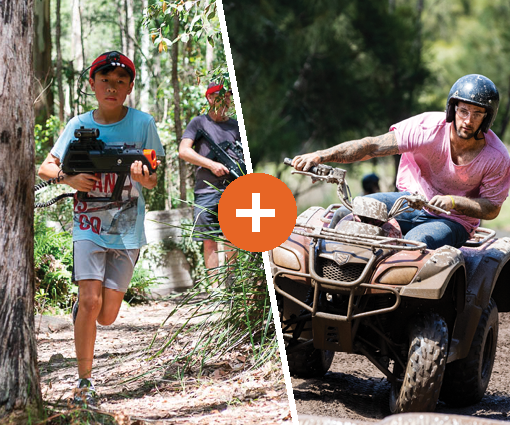 laser skirmish & quad biking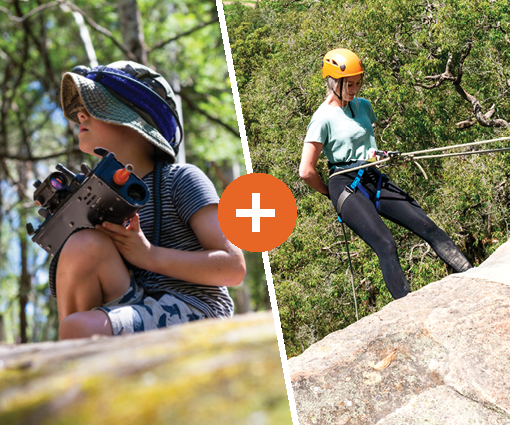 laser skirmish & abseiling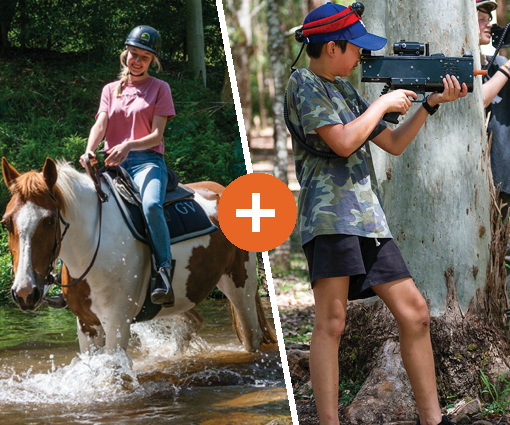 laser skirmish & horse riding
the ultimate group day out
corporate events & parties
Bring team members or delegates together for a morning full of fun and excitement with laser skirmish in Glenworth Valley's unique wilderness.
Perfect for building teamwork, your staff or group members will form new bonds as they work together under enemy fire to fight their way to victory.
Plus with a spectacular onsite events center and catering formal or casual as you prefer, you'll relax into a hearty lunch or dinner with a spectacular wilderness view sharing stories from your team day out.
Be in touch with a venue coordinator to arrange your event today.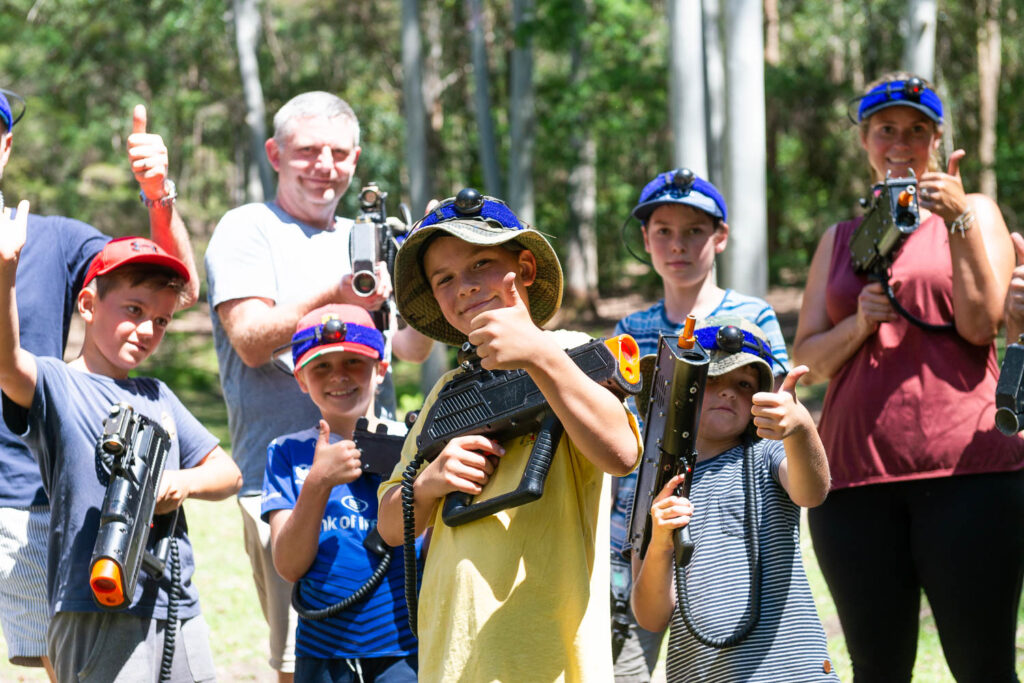 is laser skirmish a good school holiday activity?
If coming together with friends for a real life video game in a unique, wilderness setting sounds like your type of fun, laser skirmish will be the highlight of your holidays or weekend.
Perfect for kids through to adults and groups of all sizes, laser skirmish is a guaranteed adventure filled with laughter and excitement.
what to wear when playing laser skirmish
When playing laser skirmish, wearing dark clothes that suit your environment help you blend in and make stealthy attacks on your opponents. In bush settings like Glenworth Valley, green or brown are perfect – or a camouflage suit is even better.
Laser skirmish can be active, so something light that lets air flow can help you keep your cool.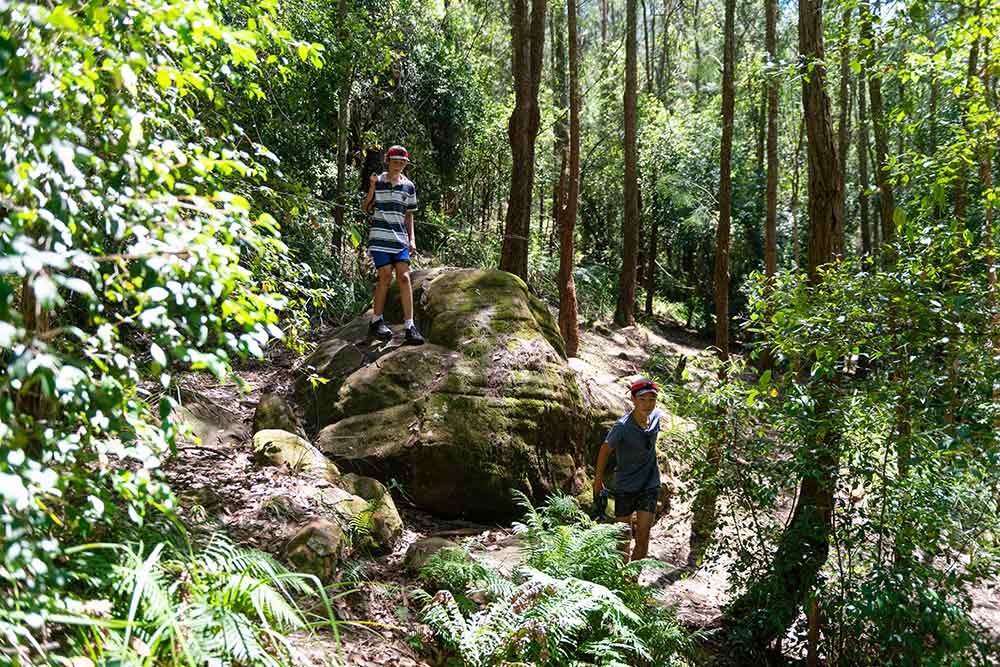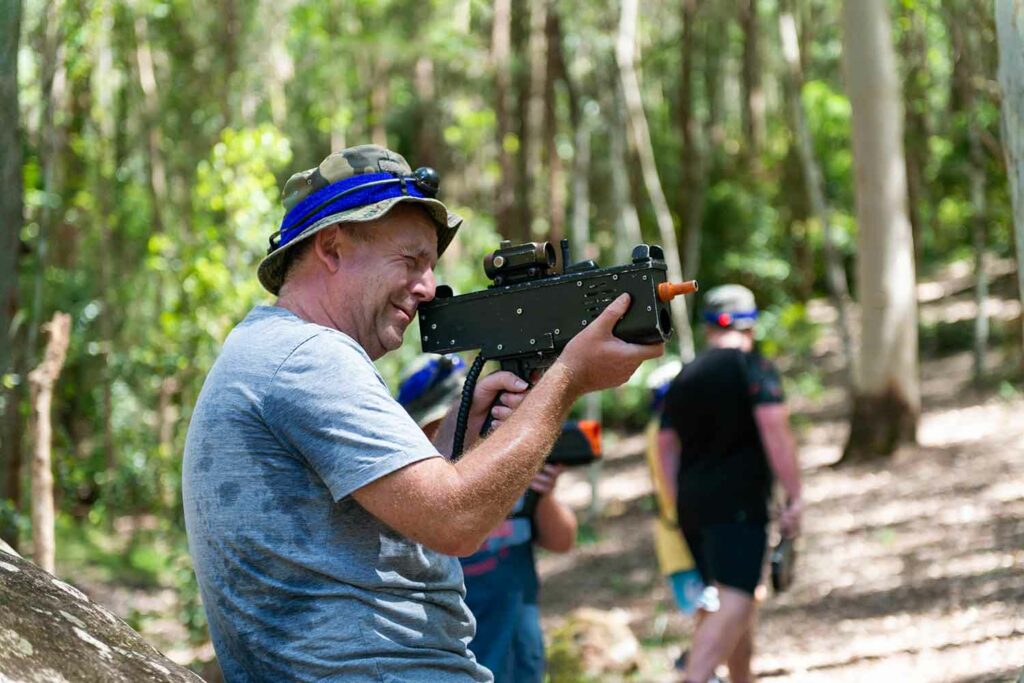 how to win at laser skirmish
Looking for that competitive edge over your friends while playing laser skirmishing? Here's 5 tested tips to make you the hero of your team:
1. Learn the area. Find and remember vantage points or hidden zones that you can use to stealthily attack or hide.
2. Blend in. Use camouflaged clothes and hide in bush areas. The enemy won't see you coming.
3. Work together with your team mates. A team that works together with a game plan always comes out on top.
4. Line up your shot before you take it. Trust your aim and you'll do better than firing without focus.
5. Conserve your energy. Keep your energy for those key moments when you need to defend hard or chase down a retreating enemy.